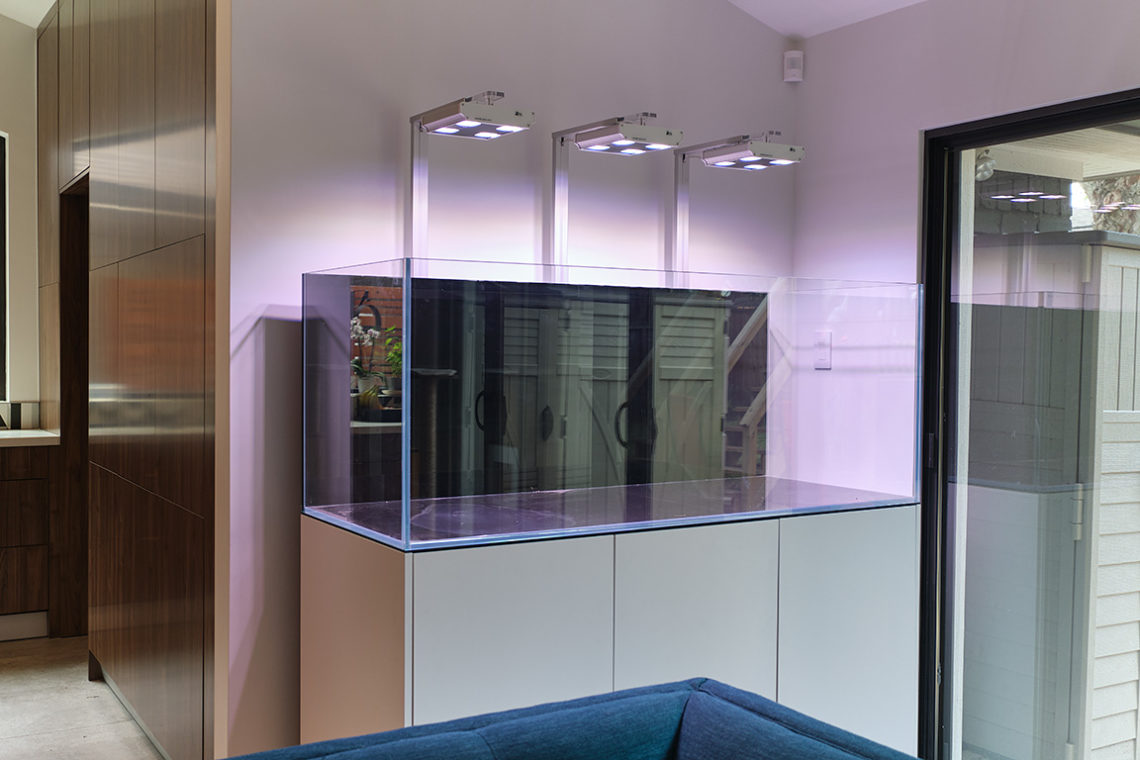 Well, not much action yet, but at least we have a tank and lights!
GHL Mitras LX7
The lights went up first. I needed access to the back of the stand and it is a whole lot easier to move the stand WITHOUT a large glass aquarium sitting on top. I went with the GHL Mitras LX7. These are the new 4-cluster units and the leds are selected specifically for freshwater planted. The model is 7004. I've used the saltwater version over my reef tanks in the past and have always been very pleased.
Here is an unboxing video that shows the light and what comes with it, as well as more explanation of the different models and a few standout features.
A couple of standout features mentioned in the video…
• Build Quality
• Feature Rich Programming
• 9 Separate LED Channels
Then I needed to decide on a mounting solution for the Mitras. I went with GHL's "Flex Mount" system. This basically consists of a couple of pieces of extruded aluminum and an acrylic bar. The lights can be adjusted up and down, and fore and aft.
They look great and function well. A little pricey on top of the price of the lights but worth it if your budget allows.
Here is another video that talks about the Flex Mounts and I also show a little hack I came up with that I think improves them even further.
Here is the tank and lights in place! It's ready for hardscape. I'll be using an aqua soil, river wood, and some stone. Stay tuned for that!
I sometimes link directly to products and services that I REALLY like and think you may enjoy or find useful as well. If you buy them, I may get a small share of the revenue from the sale from our partners.
Please follow and like us: